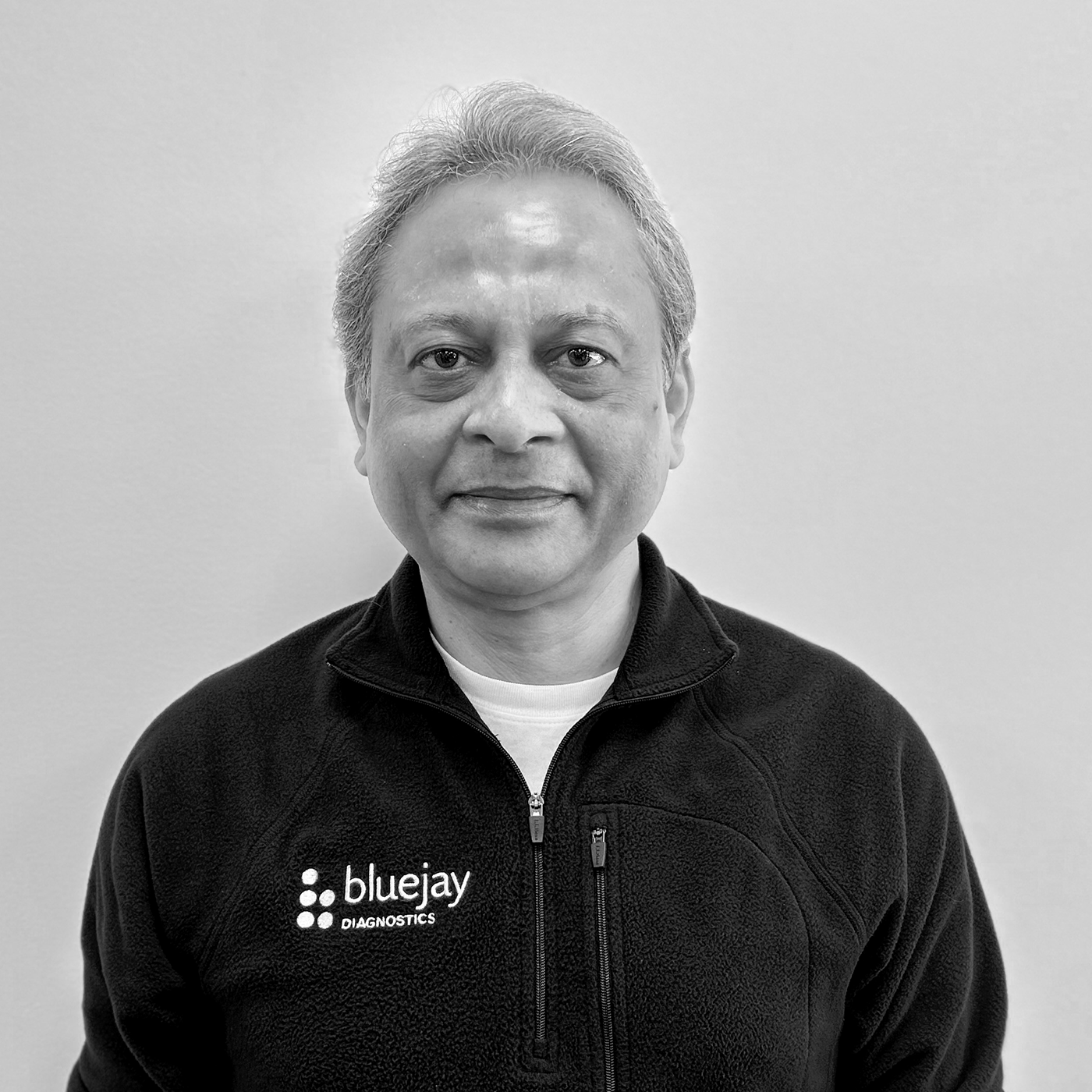 President, Chief Executive Officer and Director
Mr. Dey co-founded Bluejay Diagnostics in 2015, after co-founding Lana Management & Business Research International (LMBRI) in 2007. LMBRI is a management consulting company focused on the launch and marketing of medical products in the US, Japan and EU.
Mr. Dey spent about eight years at LMBRI, consulting with companies such as Toray Industries, Hitachi Chemicals (now Showa Denko Materials Co. Ltd.), and Fuji Chemicals. Prior to this, he held executive positions at several firms. From 2005–07, he was Vice President of Business Development and Market for Definines, AG (acquired by AstraZeneca). From 2001–05, he was Head of Business Development, Western US, at IMPATH, Inc. Here, he handled three business units and the introduction of a new product, Her2neu Diagnostics, for the treatment of breast cancer, with Herceptin. He was also Chief Business Officer at Genmethrax, Inc; Manager, Technology Licensing, Thomas Jefferson Medical University; and Manager, Technology Licensing, Ciba Geigy (Novartis).
Mr. Dey is a Bachelor of Science and has a master's degree in Biochemistry from Visva-Bharati University in India and PhD in Lipid Membrane Biochemistry from Biological Research Center in Hungary. He also holds a Master of Business Administration degree (Fulbright Scholarship) from the University of Cambridge.